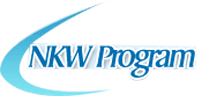 "NKW Scholarship Program" was established by Kadirpillai and Fatima (Houston, Texas, USA) in the year 2008 in memory of their late daughter Dr. Nidhi Kadir Watson. We are now inviting applications from students enrolled in the academic year 2022.
The Scholarship Program intends to provide scholarships for medicine and engineering to those students enrolled in various universities in the state of Kerala who have demonstrated academic excellence and financially challenged. The scholarship amount designated to meet expenses towards tuition fees, hostel, books, clothes and other incidentals. The current amounts are Rs.50,000 and Rs.75,000 per year for engineering and medicine respectively which will continue for four years of study.
Scholarship and application submittal details are available in the web site named "NKWprogram.org"
It is our hope that your office would be kind enough to communicate through college information media or by displaying the attached material in the college notice board to invite attention of the first semester students of 2022 and encourage them to submit the application on line before December 31, 2022.
We are proud to state that past scholarship recipients include four students from your college; two graduated and two ongoing.